Professional Pool Table Installations in Fort Smith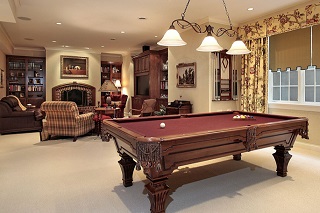 For those who are looking to have their pool tables professionally installed, well look no further. Our qualified technicians are backed with years of training and experience that warrants nothing less than satisfaction. There will be no need to improvise due to lack of tools or equipment, we have all the appropriate tools to efficiently set up your pool table.
Pool table installations are complex and technical in nature and should be taken care of by trained pool table installers. Our team of professional pool table installers will make sure your table is properly set up and accurately leveled for you to enjoy the best playing experience each time you use it.
Since we move pool tables we naturally have experience in the pool table installation side of the business. We build the table from the ground up and make sure it's perfectly level and also offer a professional pool table recovering either with the existing material or new cloth at the time of the pool table assembly.
Yes you can get new felt for your pool table setup
Most customers that purchased a used table decide to have their pool table felt replaced at the time of the pool table assembly. This is because the residential grade pool table felt usually lasts 3 years with heavy use and even if it has little to no use but has been on the table for about 10 years, it's best to have it replaced during the setup to avoid any tears or rips during installation.
Refelting your table prior to completion of your installation is ideal for multiple reasons. If completing this task during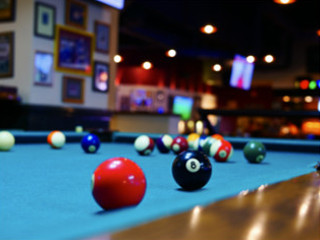 installation you avoid the additional expense of installers making multiple trips to your location, also it is more time consuming compared to having it completed in one trip. If you are looking to have your pool table assembled and may need new cloth, now is the best time to look into our awesome color choices offered.
A standard pool table recovering means the pool table will have to be partially taken apart to properly apply the felt and we have to level the table once again. This will incur extra fees and not only because of the convenience and price break you get if you decide to do this during the assembly of the pool table, but this will also ensure an optimum playing experience for you and also save some of your valuable time.
Pool table setup with precise leveling
During extensive leveling our technicians precisely set, shim, wedge, and level the slates using sensitive leveling equipment to make sure your pool table installation is done to the highest quality for optimum performance. Additionally, you're covered by our exclusive 1-Year service guarantee issued in writing by a national organization. The ABIA or American Billiard Installers Association is the only organization raising up the service standards in our industry.
Need your pool table put in the room where it is to be set up? We take care of most pool table moves, depending on the situation. We can pick up the pool table from a storage facility or your on-site storage. We just need further details when you contact us.
Pricing for a Pool Table Assembly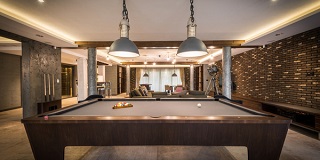 There are a few particulars we need to know in order to provide an accurate quote and availability. If the table turns out to be an antique, we may need to know how old it is in case the plaque has fallen off. We also provide expert pool table repair, should there be any that need to be taken care of at the time of installation.
Below we have put together a list of the particulars our pool table professionals need to know. There may be other details that our technician will need to know depending on your table. If you haven't found the right pool table we also have a chart with the appropriate pool table room sizes to help you get the right pool table size.
Details needed to provide a pool table assembly quote:
Size of pool table we will be installing
Is the pool table in the room or will we take it up or downstairs?
Is your cloth in good condition or would you like to change it?
Is this pool table a 3 piece or 1 piece slate?
Does the table have a drop pocket build or a ball return system?
If you need us to bring the pool table upstairs, there may be an additional cost if the number of stairs is excessive.  Additionally, if the table is a one-piece slate top, we may not move it depending on the stair situation and the size of the table.
We can add Championship woolen felt or upgraded tournament grade worsted cloth at the time of installation for additional charges, keep in mind, you save if we take care of the pool table refelting at the time of installation.
Exclusive 1-Year Service Guarantee on all pool table installations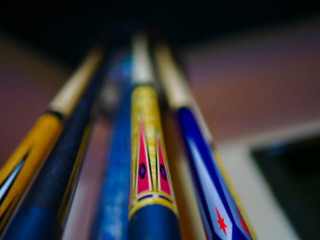 SOLO® pool table installers in Fort Smith is covered under an exclusive guarantee issued in writing and backed by the ABIA. This guarantee upholds our promise to deliver services that assure the satisfaction of our customers. The material used during our services such as felt, cushions, and pockets are also covered.
This guarantee lasts for a whole year upon completion of your job, should any issues occur during this period, we will come back and fix the said issue at completely no charge. The ABIA guarantees all of our pool table installations for leveling and quality on all applicable pool tables for an entire year after service.